Hi! Thank you so much for coming all the way to my blog.
I'm calling myself Ricky here, and I enjoy crocheting in Tokyo, Japan.
I hope you'll find everything you want to know about the blanket here.
So again, this is my blanket.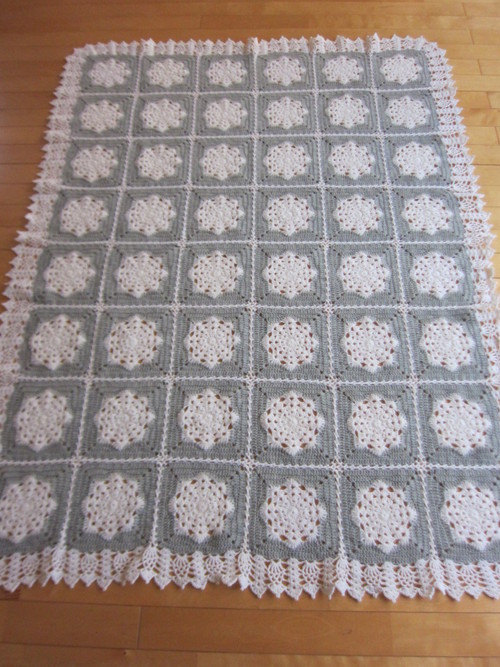 Size is about 100cm x 150cm. 48 squares total.
Each square measures 18 x 18cm, but it really depends on what type of yarn you use.
I used DK size yarn, 100% wool, sold in Japan.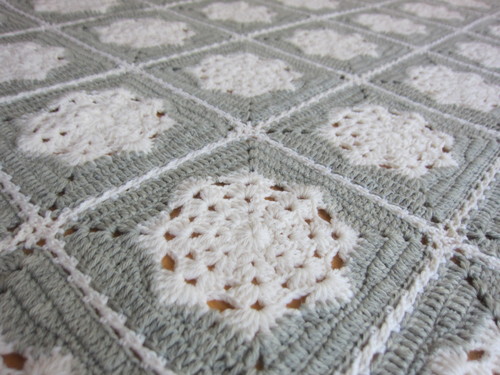 The original pattern is called Snowflake. It was on Red Heart's web site last year, but unfurtunately it has been taken down at some point. It is different from the one called 'icy snow flake' which the Crochet Crowd used for his CAL group. That one is also taken down.
But I searched on web for yiou and found the same square pattern, snow flake square,
here
and it's free!
Now how I joined them.....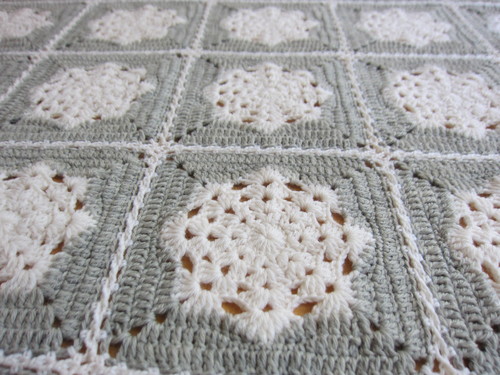 I used the method called ' flat blade join'. I believe you can find tutorials on you tube.
But the way I did is a bit unique as it doesn't go around the entire square. That way I don't have to deal with chain loops around the blanket and can start with a different edging design. The trick is in Arne & Carlos book, who are famous creators in Europe. The book I refered is
this one
.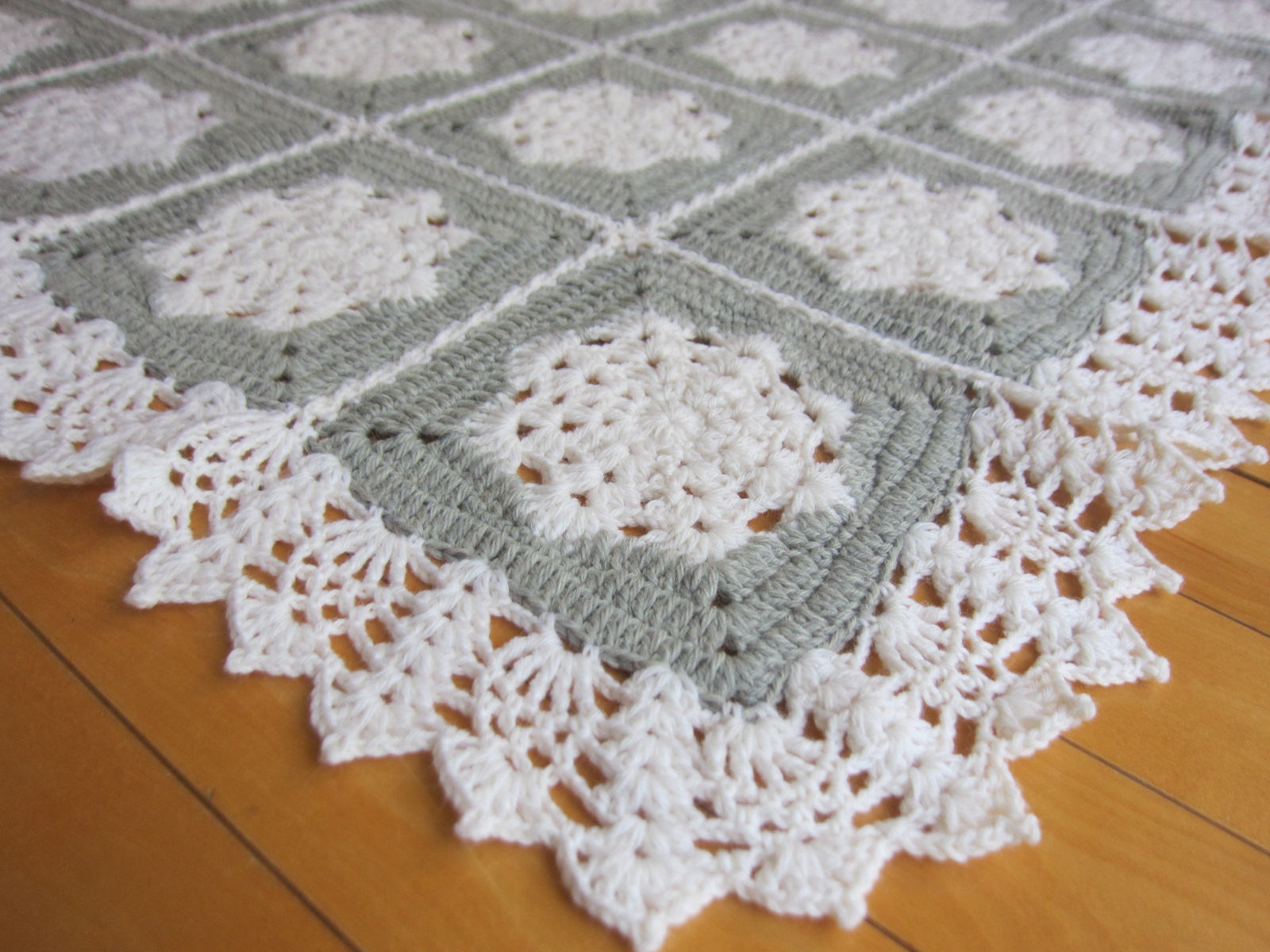 The border design is from' all shawl' by Doris Chan. You can find the pattern
here.

I wanted to go for really lacy and big border for this blanket. Doris Chan's design was just perfect for my image. There's 6 rows to crochet and it's about 7 cm wide. Lot of work but I really love it.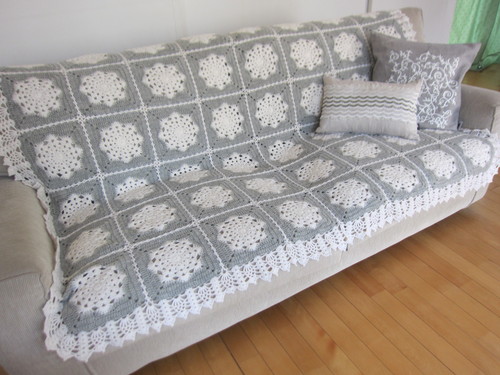 I put the blanket on the sofa. It's perfect in our living room although i have no intension to use it for a sofa cover. It could be a nice bed cover, too.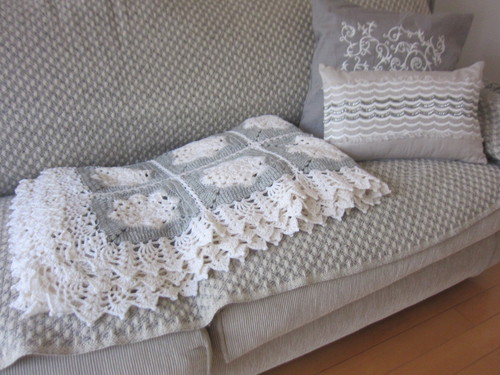 I'd love to take a nice nap on the sofa, wrapped in this blanket.
But as soon as I finished taking pictures, somebody else was enjoying it before I do,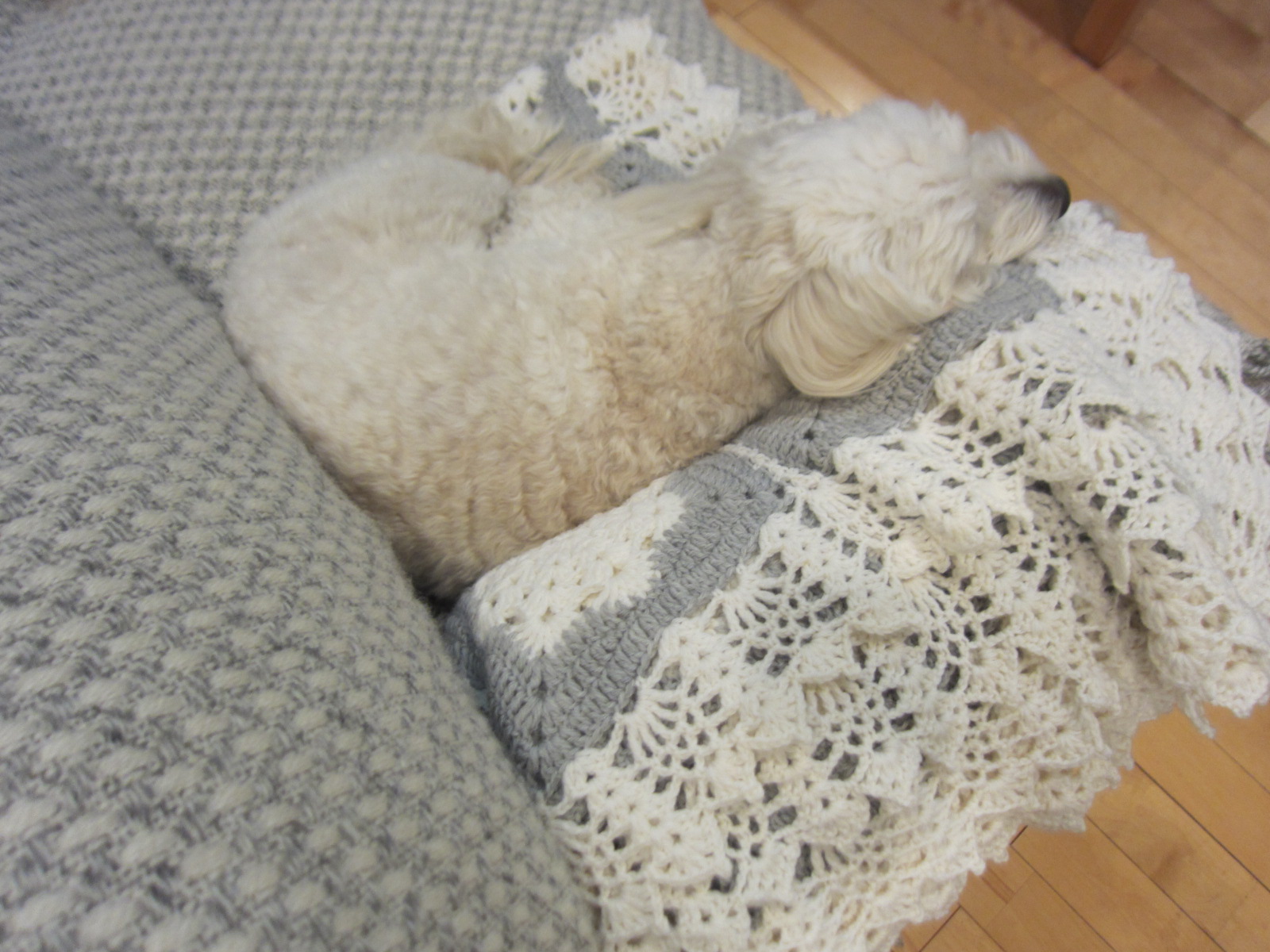 Hello? Did you drag it down from the top of sofa and sit on it?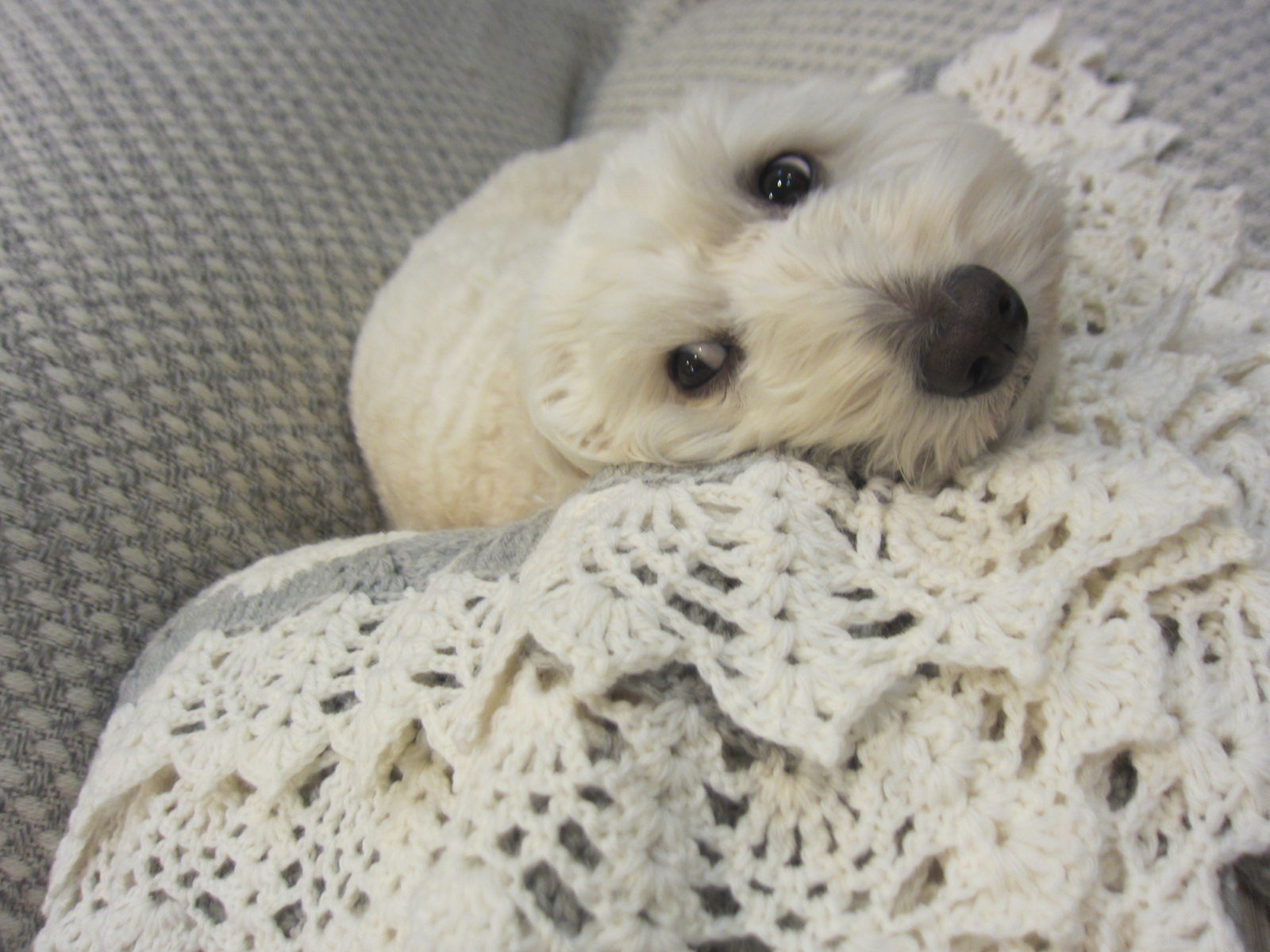 Well, mommy, How can I resist?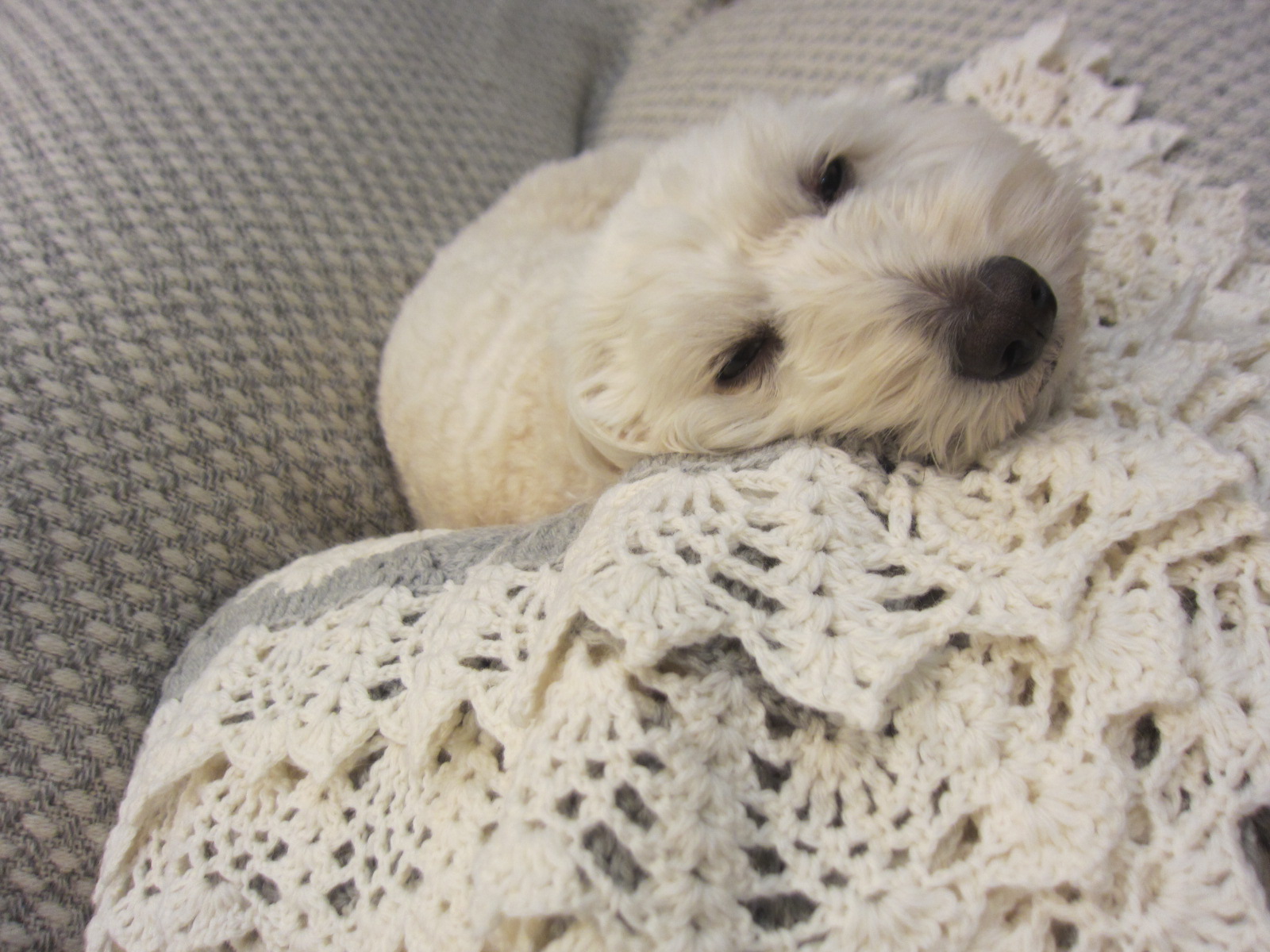 Gatta go back to sleep, mama. Night night!
Well, I guess it's passed the quality test:)
Thanks for reading.
Hope to meet you again on FB!
xo
Ricky